Discussion Starter
·
#1
·
Title says it all.
I have a DMR complete upper receiver and entire gun part out for sale.
Upgrades to the upper receiver that I know of are a 509mm ish length tightbore barrel (I think it is a little longer than that though. I am going by what I was told. I have not actually measured it myself). Not sure the brand of the hopup (not crap though).
The gearbox is as follows
Guarder reinforced GB
Guarder STU gears
Guarder bore up kit
Ball baring spring guide
G&P M140 motor
Upgraded Spring (not sure what kind)
I can include a madbull m100 spring with purchase of the gearbox if needed.
The bi-pod and scope is included.
Here is the picture of the gun as a whole. The gun is pretty big, but not too big to be able to move at all. You just can't be the fastest man on the field anymore.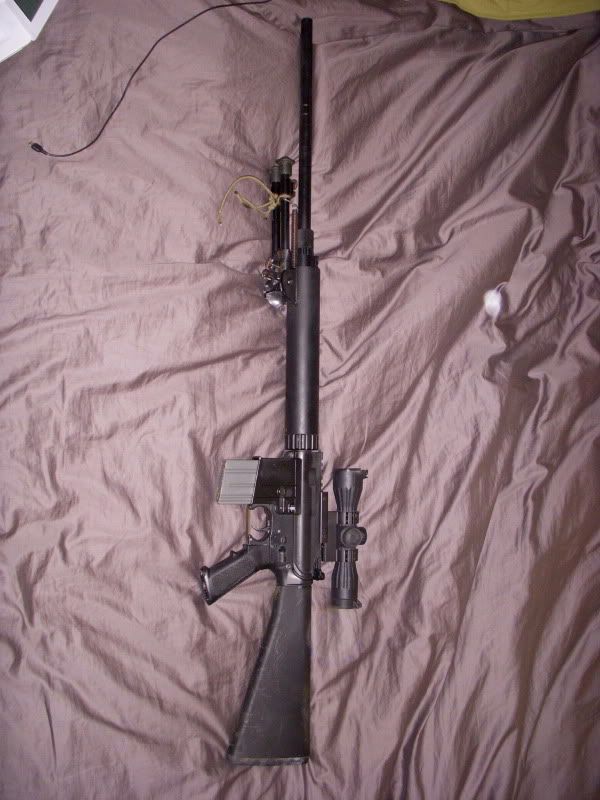 Thinking around $90-$100 for a price for the upper receiver, and PM me to negotiate the price for the whole thing.
I can also include the entire body in the sale aswell for about $8 dollars extra.
If you are interested PM me for pics and other info.