Discussion Starter
·
#1
·
I'm looking to sell my G&G M4 ris w/ ready mag to fund a new project.
It comes with
8-9 laser engraved with USMC logo STAR mags
1 450 round highcap, also engraved
1 empty mag for battery
1 4x leapers scope w/ illuminated reticule
1 G&G M4 RIS
2 rail covers
1 vert grip
1 cut rear sight if you don't want to use the scope
1 guarder improved hopup
Has been upgraded with a PDI 150% spring and new shims.
I don't have any recent pictures becasue my camera isn't working, but these are some I took a little while ago. The gun has about 25-30k rounds though it. It has a slight compression problem, but still peirces thought both sides of a can and cracks the bottom of it (320-330 FPS) It's an easy fix. Also, the charging handle got snagged on something and I lost it in the woods, just a cosmetic.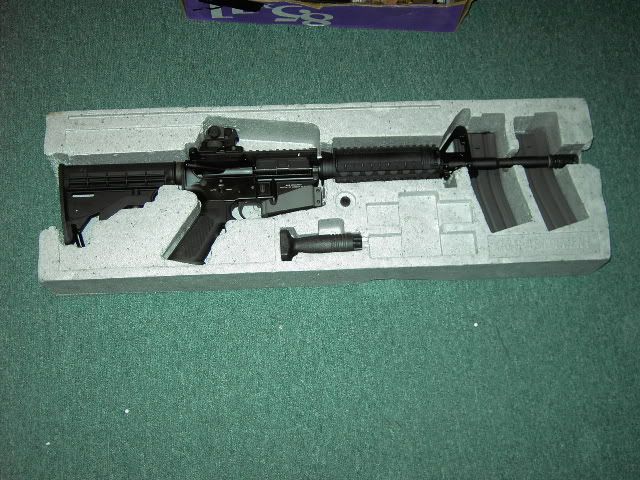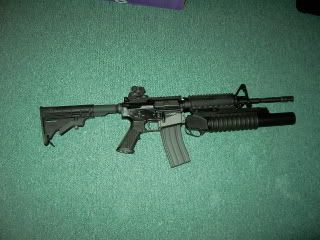 (does not include m203)
I'm looking to get about 400 for it with everything included, and no, I won't part it out.