Discussion Starter
·
#1
·
I recently found out my parents are getting me my first car
so I need to sell me excess gear and guns.
Rules
1. Paypal, cash, postol mo only !!
2. You must stay in contact with me
3.No Low ball offers
4.NO crapping in my thread. I don't crap in your's, don't crap in mine.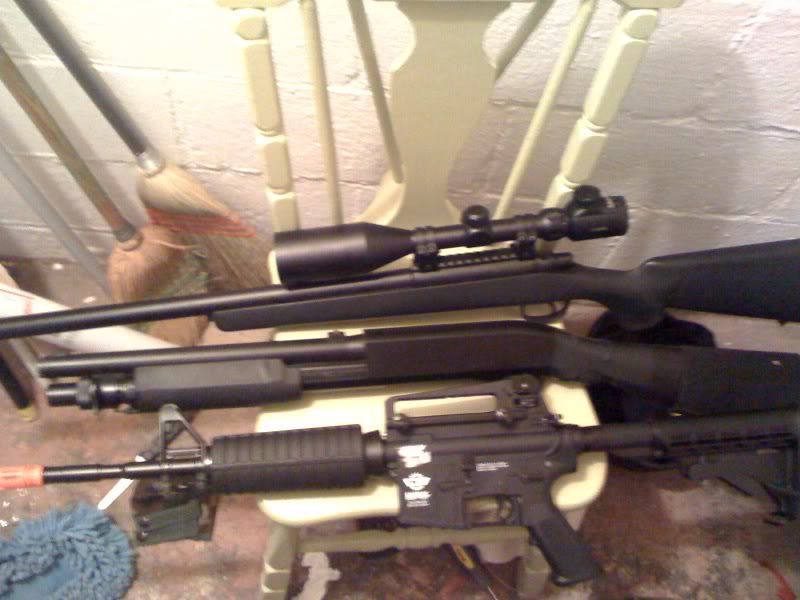 1. First I have my newer version jg bar 10. It is in good condition and it has been tuned up and has the hop up shimmed and sealed. Scope is not included but it is the scope I have for sale.
100 OBO
2. Tasco 3-9x40mm + Illuminated Rifle Scope
35 OBO
3. I also have an utg tri-shot shotgun with 4 shells and a shell holder. This shotgun has the handgrip removed. shotgun in the photo
40 OBO
4. Lastly I have an older jg bar 10 with a very cool custom stock and cheek rest. It comes with a custom short outer barrel with a custom made silencer and a regular barrel. It will also come with 2 magazines. The gun is missing the inner barrel, bucking, and piston, but it will come with an extra trigger unit and a laylax sear. Scope not included.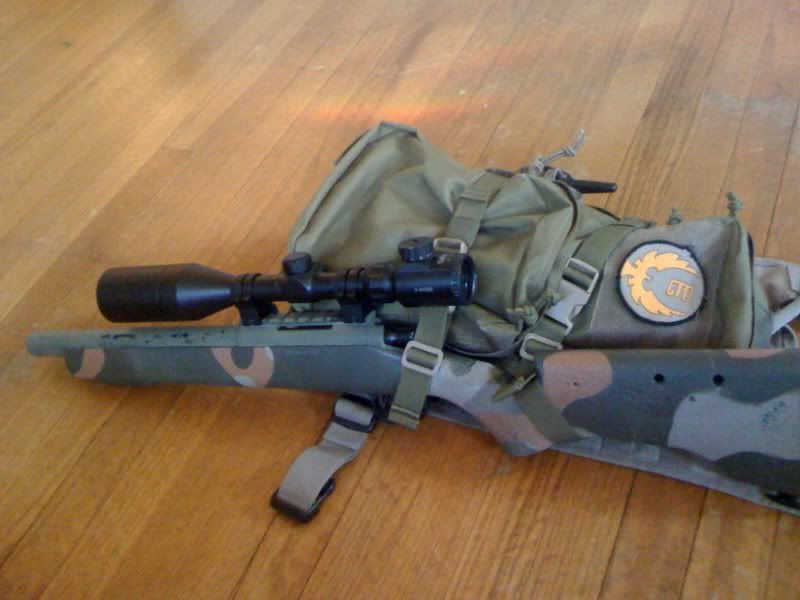 100 OBO