Discussion Starter
·
#1
·
To avoid thread clog, I am posting a new commerce thread for this:
Leapers 3x9-40 mil dot scope
Just realized I have too many scopes on my hands. I need to start saving for some goodies, and anything that sits the bench needs out. This scope works perfectly fine, just a PAIN in the ass to zero in. It has a locking system on the dials which do just that..lock them in place. This sometimes happens before I finish the zero. :
For more info, check out this thread (see bottom for solution):
http://www.airsoftsniperforum.com/phpBB/phpBB3/viewtopic.php?t=2284&start=0
With that said, it might be a pro for you or a con. Just know, it can be done, I have zeroed in with it, and it works dandy. Has a sunshade and comes with the lens covers (front and back). No rings included.
Looking for $60. It is a scope, which does not exactly wear down. Not like it has a gearbox that needs tuned. It is in great condition.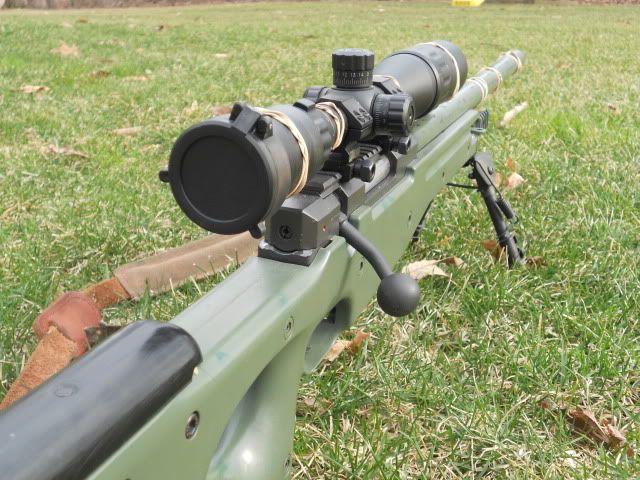 More pics upon request.