Discussion Starter
·
#1
·
Well, I don't need 8 Long range replicas anymore, so some are up on the chopping block. Trades and rules below:
Rules
All Sales Final
I accept trades, so offer up
In the instance of a trade, I ask that you ship first
Will ship, and am willing to meet up wherever the buyer wishes
Not parting out
Prices are flexable
Prices do not include shipping.
Trades
ICS M4
ICS M4 Parts
Offer up.
First up:
TSD M700. I got this rifle from Evike's boneyard, needed a new Piston sear and some body screws. Replaced the screws, installed a new sear and the "TSD Upgrade Kit" consisting of a metal piston, upped spring, and A ball bearing spring guide. Have not chrono'd the rifle, but works flawlessly. Was black, painted Tan. Paint is worn in places. Safety has been removed from the rifle. Includes everything in the picture.
$175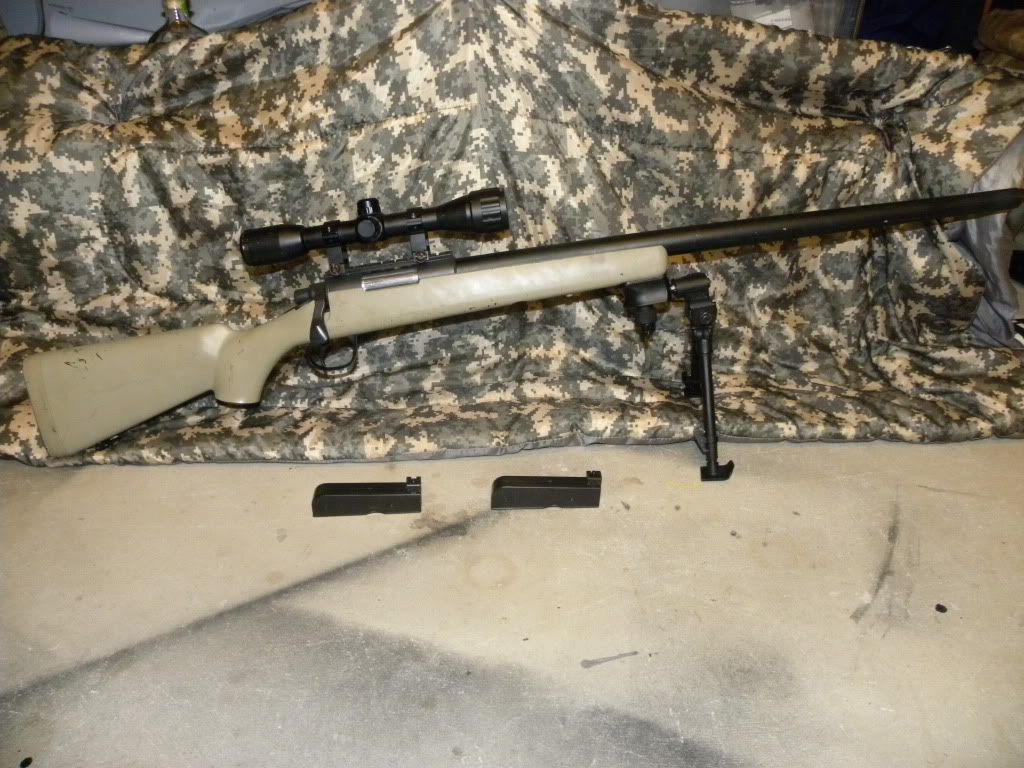 Next we have an Echo-1 SR-25K. Got in a trade from a member here not too long ago. Was painted a winter camo scheme, repainted over with krylon tan. Came to me without a selector, so there is still no selector. In lieu of this, I modded the selector plate to semi only. Installed an aftermarket hopup I had in my basement, Guarder clear bucking, and Madbull 6.03 inner. Also have not chronoed, but should be hitting around 450ish. Includes 2 midcaps, 1 highcap, bipod, and glass.
$300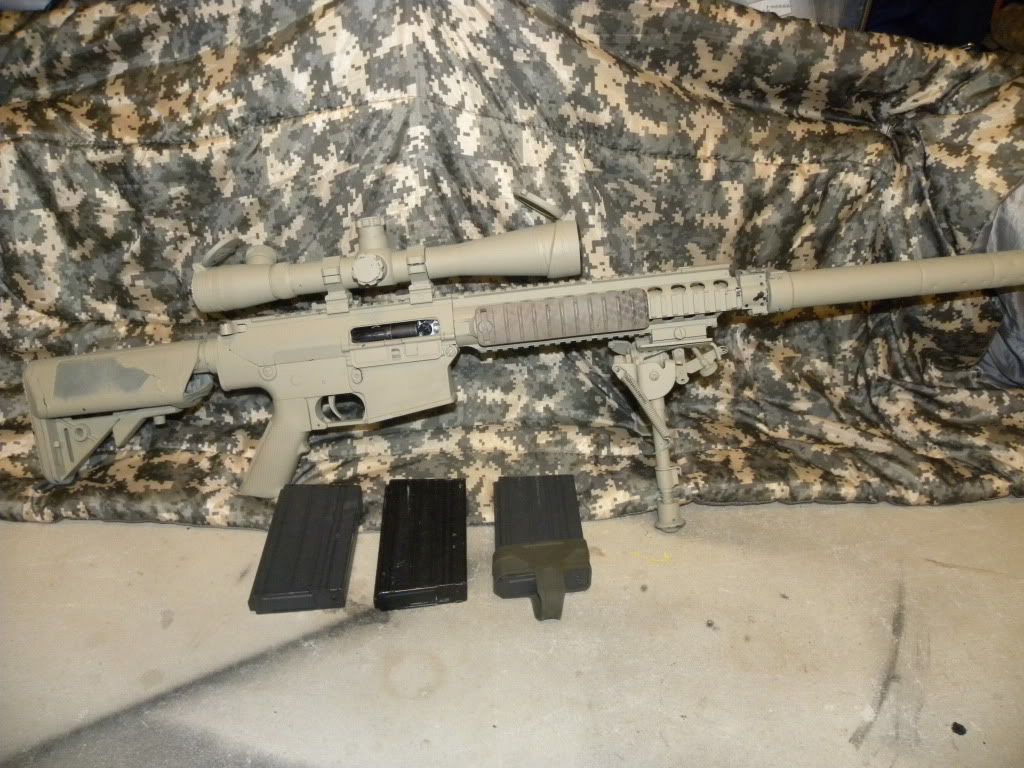 Finally, we have a UTG L96. Installed a CA Vacuum piston, CA 300% spring, and CA spring guide. Replaced stock trigger box with a maruzen unit. Installed a PDI trigger sear, and a custom Piston sear, its much beefier than the original. Includes everything seen in picture. Chrono's right around the 540 mark.
$100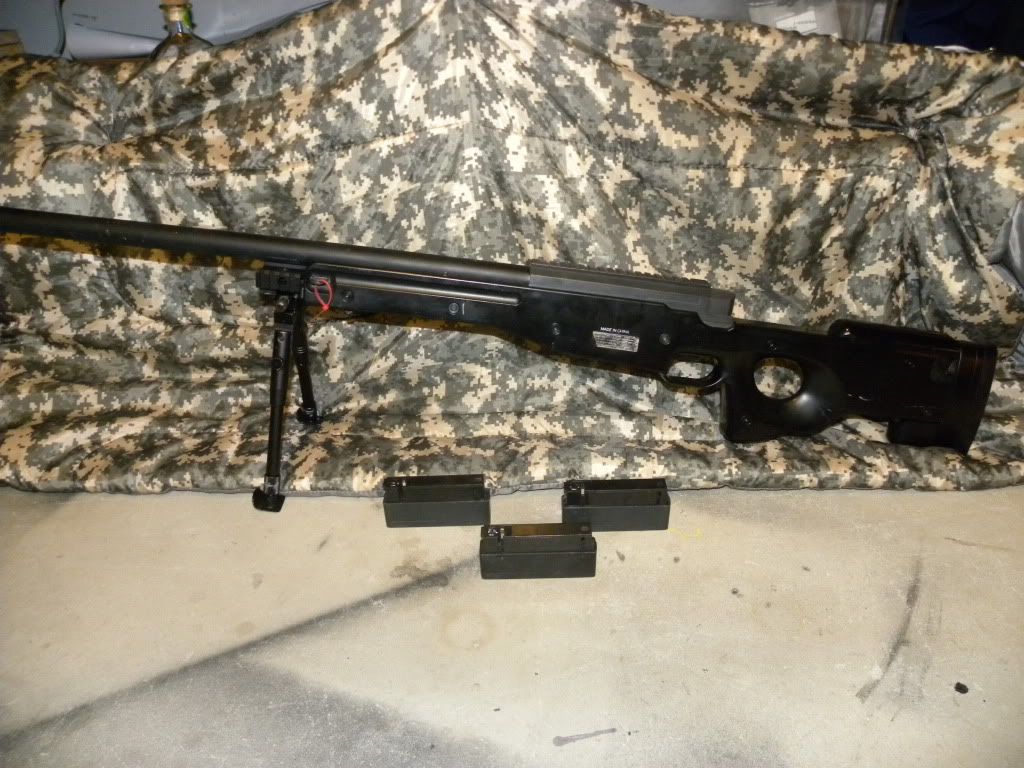 Thanks for looking! Don't hesitate to ask any questions.