Hello everyone, I need to make some money and cant find a job so I may as well make money at something I think I'm good at, Making things!
So, I have started to sell these grips at local games and stores and it is going well so far. The local store I have tryed to sell them at marked them up so high that I couldn't afford them! So I'm going to sell directly to you guys to bring the price down!
So Here is a little description of my grips. I make just about anything anyone needs but mainly grips, I can do any pistol you have but I specialize in M1911s and M9s. If you need another pistol done just let me know and we can work something out.
Woods available for 1911 (list will get bigger):
Cocobolo, Purple Heart, Red Oak and Poplar
Woods available for M9 (list will get bigger):
Cocobolo and Red Oak
Price for M1911 grips: $25 (you can find the same grips I'm selling at online stores for 50 bucks a pop.)
Price for M9 grips: $30
Picture time! These are the only pictures of grips I have right now sorry, I sold all of my other pairs at a game yesterday so I will have to go make some new ones and take some pictures for you tonight.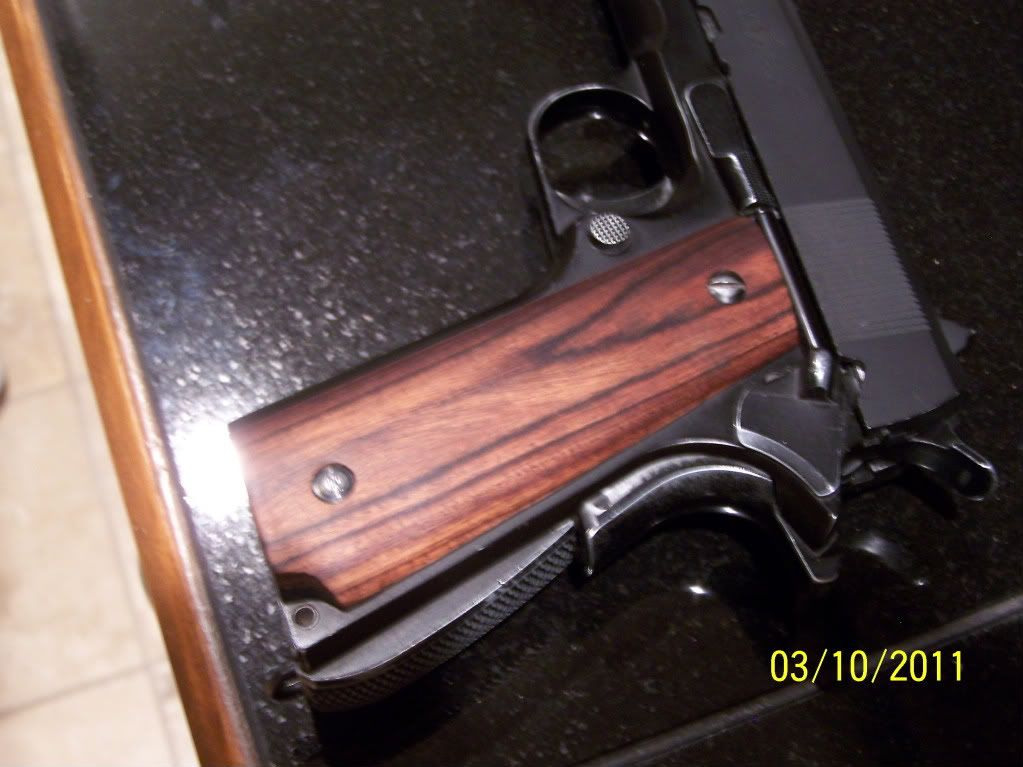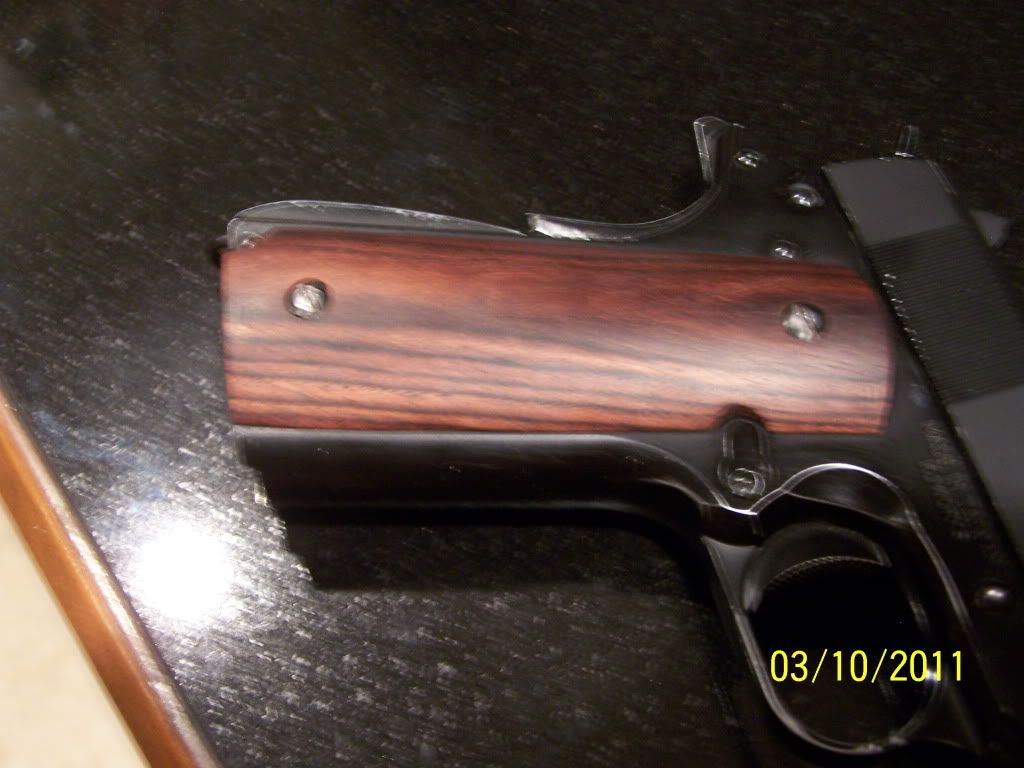 Here is the only picture I have of an M9 grip, This is the prototype (AKA first one I ever made) so it isn't that good. (More pictures to come!)
When ordering please let me know what brand 1911 and M9 you own So I can make sure the grips are made to fit your gun.
I will have more pictures soon!
Email me or PM me on here if your interested!
[email protected]