Discussion Starter
·
#1
·
WTS: Maruzen APS2 ($Sold)
Maruzen APS2 SV
Internal Upgrades:
-PDI APS2 Hop-Up Chamber
-Laylax APS2 Teflon Cylinder
-First Factory Damper Cylinder Head
-Laylax APS2 Power Accuracy Cup
-First Factory Zero Trigger (Red)
-First Factory APS2 3 Element Piston
-First Factory Spring Guide
-Laylax PSS2 bolt handle
-KM Head 509mm 6.04 Tight Bore
-PDI SPR 250% Spring
External Upgrades:
-PDI Remington Type Receiver
-K2 Vanishing Silencer
-
Leopold M3 Scope replica
-30mm Low-profile mounts
-Butler Creek scope covers
-King Arms Harris Style Bipod

*Includes 3 mags and allen key to adjust hopup.
Has At least $1800 worth of parts in it.
It's a steal at $450!
New Pictures (Taken August 31, 2011)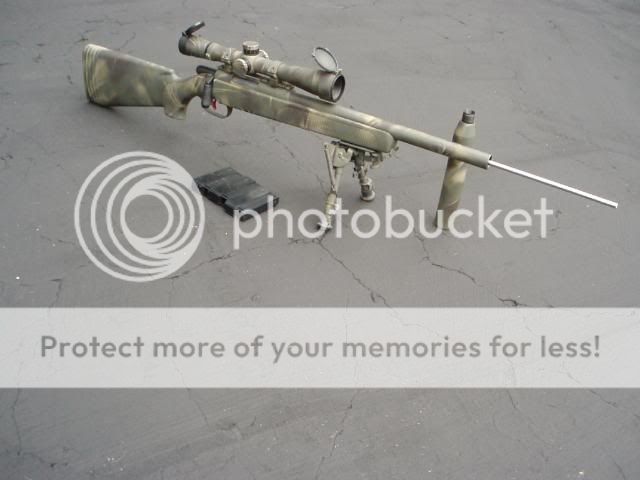 [/quote]