WTS LOTS of stuff
Ok it is time for me to do some housekeeping and sell off some extra gear which I no longer use prices can be negotiable just don't lowball me.
First up Snow Wolf M24: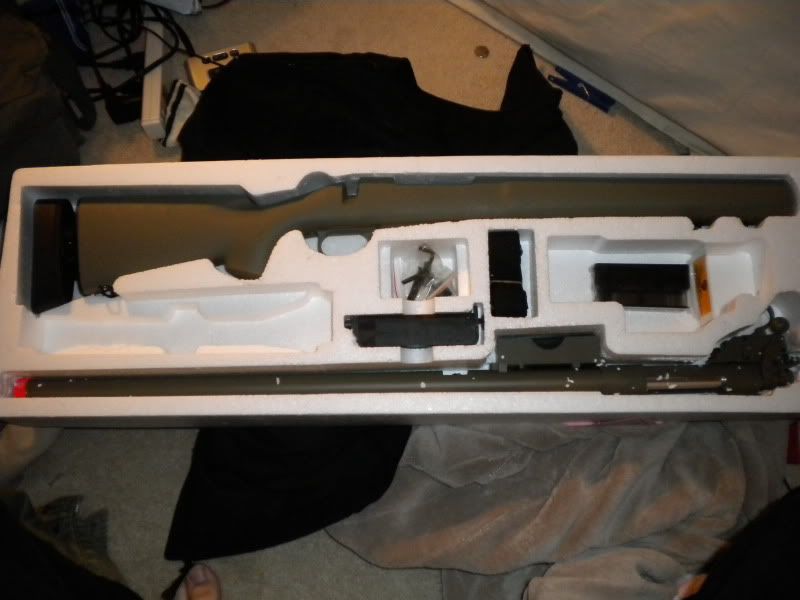 BNIB never put together and most definitely never fielded. There are no scratches on the barrel that is just styrofoam.
asking: 105USD
Next up is my matrix/G&P SPR setup
(the gearbox and internals are not for sale)
All of these images can be opened up to view full size.
As you can see the rails have some wear on them mostly because the matrix rail system used thin paint.Also, the rail has a slight dent which can be seen in one of the pictures, however doesn't affect attachments.
The G&P upper and lower have slight wear however are still in very good shape. The lower has been tapped with a 2-56 screw to have a visible lock out of full auto. I'll try to obtain a new screw to be included when I sell the gun.
Prices for everything new was as follows:
G&P body: $115 (kit originally came with a hopup obv not a part here)
charging handle: $12
selector switch: $15
Matrix SPR outer barrel set: $100 (originally came with spr front and rear sights only have the front now)
magpul trigger guard: $14
g&P psg-1 style grip: $40 -SOLD
the total for everything NEW being: $296
I am not including a mag catch as it was used for another project.
I have found the pins so they are now shipped with the externals.
asking price: 160USD This price is not firm however it is 55% of the original value which I believe to be fair.