Trades that I am looking for............
-GBB Handguns
-CQB AEG
-AEP Handguns
I have an UTG M14 for sale. It is all stock and has an awesome paint job to it. It has no problems and shoots at around 360FPS but sadly doesn't come with a battery. Has a new UTG Gearbox in it with an upgraded piston. I don't have pics but it looks something like this..........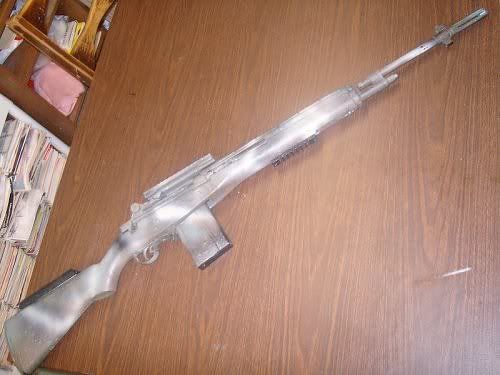 It comes with
5 Full metal High cap mags
. (2 of them are D'Boys brand and the other 3 are not branded). And comes with
1 mid cap mag.
Looking to get
$120
for it. OBO
I live in Grand Rapids, MI so if you want to buy or trade meet me there. I only do face to face deals. Offer up!