Discussion Starter
·
#1
·
Ok, so I want to clear some clutter before I go back to school at the end of the month. Paypal+3%, or meet up.
I'm open to trades but I really need cash.
1. GHK AK-74U
Got this in May, and I can't afford to fix it right now. So now I'm selling it. It is in the exact same condition I received it in. I attempted to fix it but it just broke the new part because it wasn't the only problem. It needs a new bolt/nozzle, specifically this part:
http://shop.ehobbyasia.com/ra-tech-n-p-a-s-steel-complete-bolt-set-w-adjustment-valve-for-ghk-ak-gbb-series.html
or a similar set.
Breakdown of its parts:
GHK AK-47U- $350
Tapco M249 style grip- $20
3X additional mags: $120
Net value- $490
Value minus repair costs- $310
I'm looking for an offer, whatever its worth to you is probably good enough for me.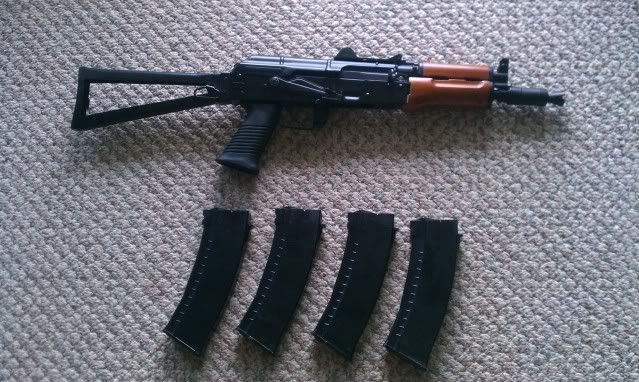 Magpul Parts:
-PRS Stock for AEGs (includes all mounting hardware)-$100 OBO
-XT Rail Cover X2- $20 OBO
-MIAD Kit(Includes two grips, one has been repaired due to a crack, but still works fine. Also includes two back plates but only one bottom panel)- $25 OBO
-RVG -SPF
AAC Suppressor, foam filled, includes clockwise threaded flash-hider.-$40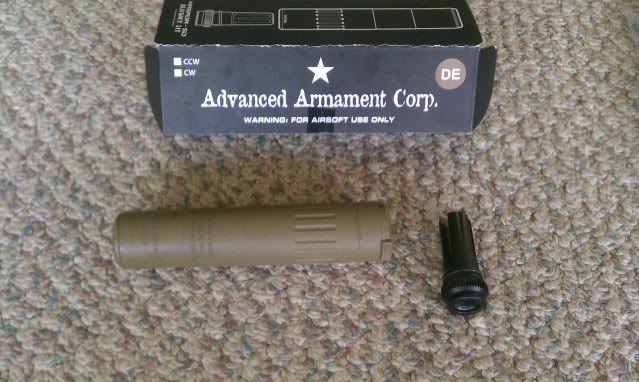 Next up is an item I'm listing for a friend of mine who isn't on MiA. Its a Echo 1 Soc 16 converted to a full size M14. Works fine as far as I know. If you're interested let me know and I can get you in contact with him. I'm sure he'd prefer to meet up than to ship all this.
Package includes:
-Echo 1 Soc 16 converted to full size M14
-Original Soc 16 parts
-6x Hi-capacity magazines
-Scope Mount
-NO battery included.
He's looking to get $200 OBO