Discussion Starter
·
#1
·
So I picked this up used, and I'm just out to make a modest DMR for now.
November 2010- Purchased base gun
SR-25 URX- $175
January 7, 2011
Order placed for the following
EXTERNALS:
MAGPUL: (All FDE)
PRS Stock
MIAD
XT Rail Covers
AAC Suppressor
MVG Grip
2x 7.62 PMAGs (140rd)
Other:
Leupold M3 Scope (Replica)
LaRue SPR15 QD Scope Mount
PEQ-16 Replica
INTERNALS:
Madbull Ultimate Hop-up
Madbull 509mm Inner Barrel (6.01)
Firefly soft-type bucking
Guarder SP140 Spring
G&P 11.1V 1200Mah LiPo
Total Price was $669
January 8th, 2011- Stripped the paint from all metal exterior parts with a bead blaster. Then repainted them flat black.
Rifle as of February 14th 2011-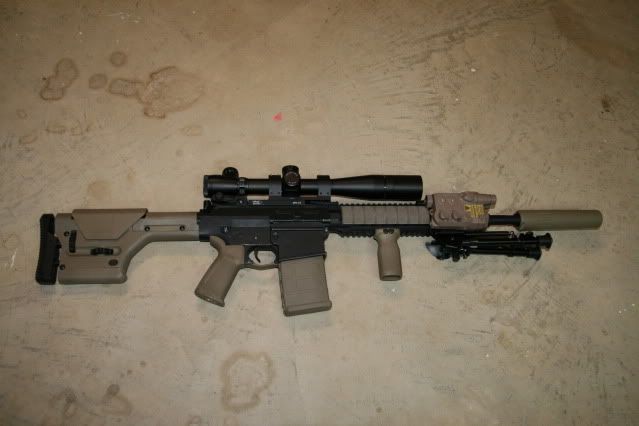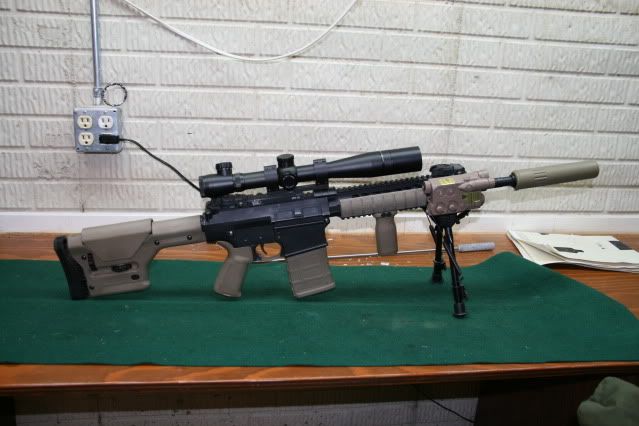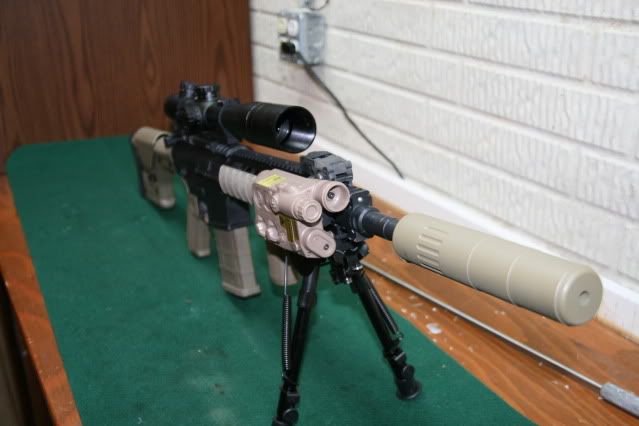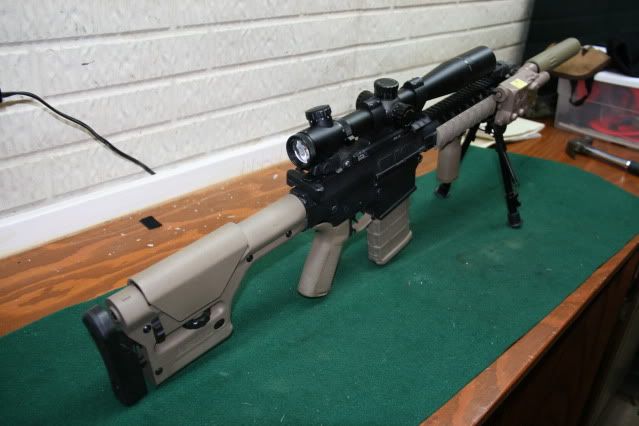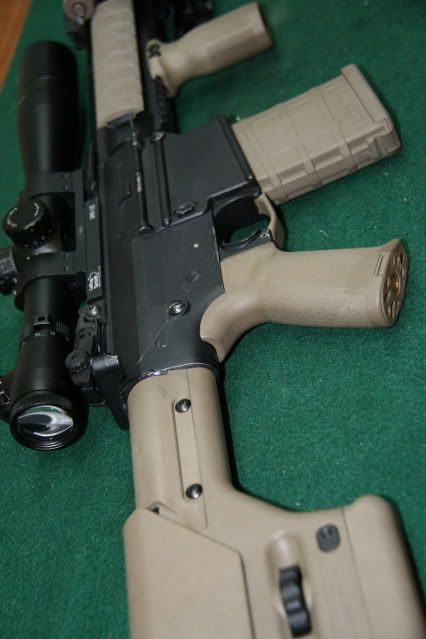 Pictures from a game I was at recently: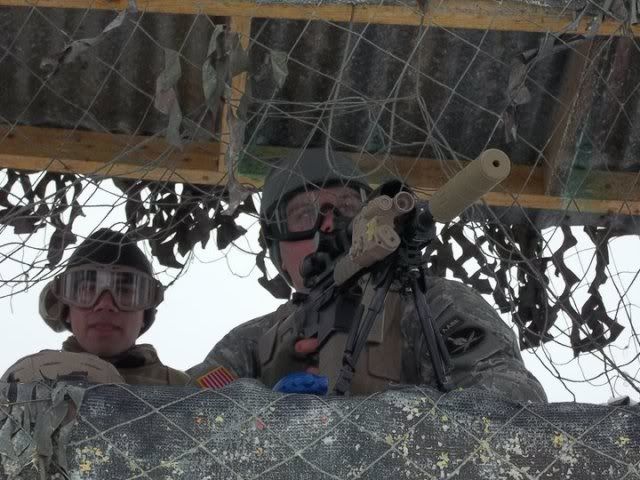 This was a tower that looked out over a nearly 180 degree open area(enclosed to rear by field boundaries). I had about 200 feet of trenches and obstacles between the tower and the nearest treeline, resulted in some good shooting.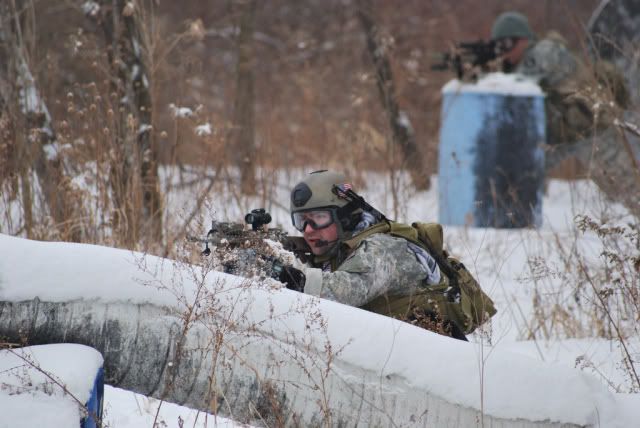 Me(back right corner) in support of a friendly assault on the small village on the field.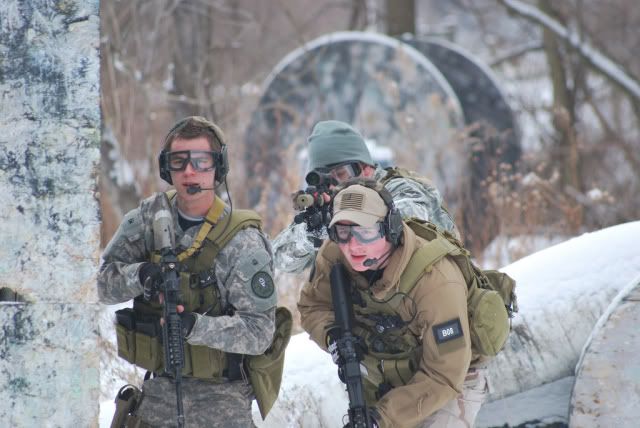 Later during the same assault taking out some people that were ducking in and out of building at sub-100ft ranges. With my engagement limit being only 50 feet, I was able to effectively carry-out the role of a designated marksman, sense I never had to stick back too far.
Field Test: Overall, she shot great at her first game, I was easily hitting targets at 200+ feet. I was pleased that I could easily carry out both long range marksman and squad marksman roles with one rifle.
For those of you curious:
I ran .3s through her for my longer engagements, while I switched to .4s while engaging below 150 feet due the the higher accuracy.
Also, a big thanks to Timm for letting me store my rifles at his place, ship my packages there, and for getting me out to test my rifle.